Mt Beauty Florist – L'Amour Florist
Deliveries to Mt Beauty Available – Mt Beauty Florist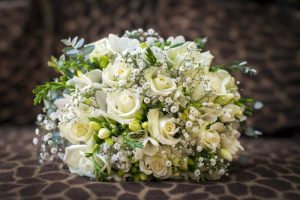 We provide a florist service to the Mt Beauty district.
Franca has over 30 years experience in floral designs and today, stands as one of leading flora studios servicing the Mount Beauty
region. The store is situated on the Great Alpine Road in Myrtleford and proudly services the district delivering to local hospitals and aged care lodges in the Mt Beauty region. Franca will always go " the extra Mile" to create your floral gift.
L'Amour Florist is renowned for its excellence in creating unique floral designs for all occasions including corporate design, birthday wishes, get well, new born and sympathy/ funerals. Our large range includes beautiful silk flowers, Mor gifts, glass and ceramic vases, soft bears, helium balloons and indoor plants.
If you are looking for a Mt Beauty Florist L'Amour florist makes fresh floral arrangements and bouquets to order, according to individual needs from bouquets of cut flowers to arrangements for special occasions using fresh assorted flowers in a variety of colours.
Looking for a Mt Beauty Florist for a wedding?
Franca's speciality is weddings.
From the small intimate celebration to the larger formal weddings, Franca can style and take care of all your special needs, bridal party bouquets, ceremstssony and reception arrangements. Delivering to Mount Beauty, wineries to the Mountains, Franca will arrange the flowers at the ceremony and at the reception venue.
L'Amour florist offers a full complimentary Bridal consultation to discuss the requirements for your special day. If you are unable to come in personally,
Franca will arrange a consultation over the phone or via email.
To book your complimentary bridal consultation please email on sales@myrtlefordflorist.com, phone 0357522566 or visit Myrtleford Florist at 161 Myrtle Street Myrtleford for that special occasion  .
Contact us for all enquiries including same day delivery.

03 57 522 566
Email: sales@myrtlefordflorist.com